NEWS
January 13, 2009 | Add a Comment
I'm sooooo stoked to introduce Sketch Theatre's latest contributing artist,  the awesome Munk One. If you pay attention to anything involving contemporary art and illustration, rock music and even the recent US election chances are you've already seen some of his amazing work!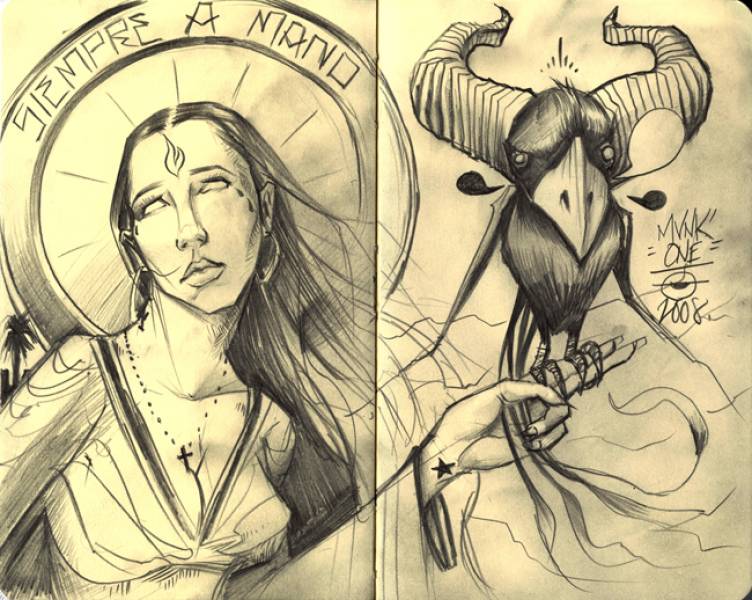 Munk One 01
Well known for creating artwork for many major label bands like Avenged Sevenfold, Bullet for my Valentine, Korn and My Chemical Romance. He is also known for working with world renowned brands, recognized for their artwork and creativity. These include Upper Playground, Tribal Gear, True love & False idols and more.
You can also catch his feature article in the current issue of Juxtapoz Art Magazine issue #96.
You can check out more at his website
www.MUNKONE.com
🙂 L.