The Art of Sketch Theatre Volume 1 is an inspiring collection of sketches, finished work and insightful profiles by 58 professional artists who have participated in the ongoing SketchTheatre.com project.
Original Sketches on Sale
The Art of Sketch Theatre 2011 Show
Sketch Theatre had their second group show celebrating the release of
The Art of Sketch Theatre: Volume 1, showcasing the artists of SketchTheatre.com.

Apparel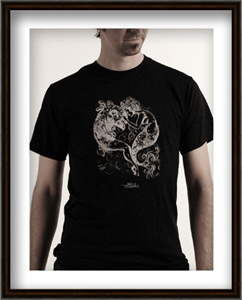 Black T-shirt, 100% cotton
$19
Gentlemen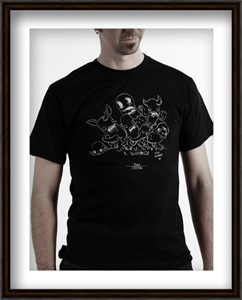 Black T-shirt, 100% cotton
$19
Gentlemen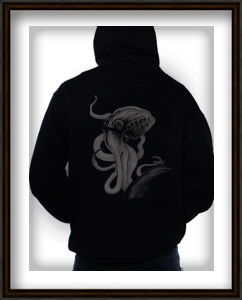 Black zipped up hoodie, 100% cotton
Design by Maxx 242
$45
Gentlemen
Limited Edition Print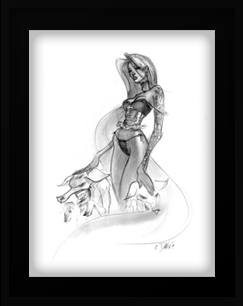 • 8.5 x 11 on velvet fine art paper
• unframed
• certificate of authenticity signed by artist
• hand numbered edition of 25
$45
Buy
Returns/Exchanges/Shipping Policies
All Sketch Theatre products are guaranteed to arrive in perfect condition. If any product should be damaged in shipping or prove to be defective, Sketch Theatre will replace it with a new one.
This guarantee is valid up to 30 days after the date of purchase. To exchange any product, please contact store@sketchtheatre.com and send your name, address and order number. We will contact you with shipping instructions.