NEWS
September 19, 2011 | Add a Comment

"The Mechanics of Seduction"
The Solo Show of Glenn Arthur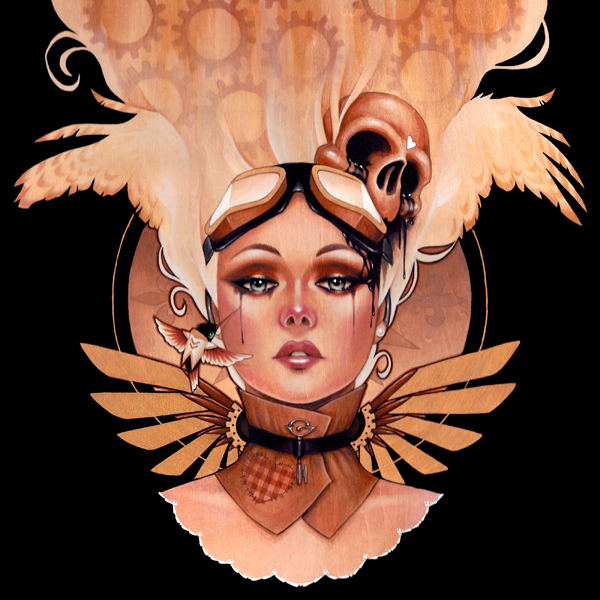 Glenn Arthur's "The Mechanics Of Seduction" is a series of paintings exploring the fascination, power and sensuality found within the human machine. Inspired by an era defined by industrial enlightenment and artistic innovation, Glenn fuses together a fanciful blend of elaborate and historical aesthetics. Each delicately painted female entices the viewer through mechanical elements while alluring them with hypnotic beauty into a world of ornate elegance wrapped in a cloak of disquieting surrealism. The juxtaposition of organic emotion and unfeeling apparatus demonstrates the unyielding, seductive romance between human and machine reminding us of the inherent desires that fuel us all.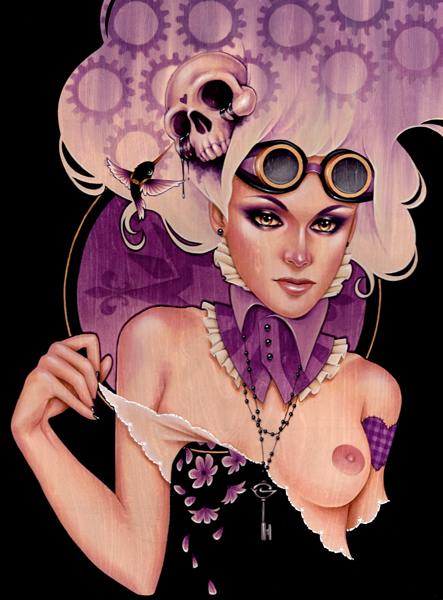 FOR IMMEDIATE RELEASE:
Saturday, October 22nd, from 8-11pm

Location:
Art Whino Gallery
120 American Way
National Harbor, MD 20745
Reception begins at 8pm
Show end date: November 13th
The event is FREE and open to the public.
About the Artist
Glenn Arthur is a self taught visual artist from Orange County, California. Born in February of 1979, he grew up in a conservative, religious household with little to no influence in art. After shedding his roots he quickly realized that creating art would be his calling. Although he constantly doodled and sketched throughout his youth, Glenn did not come into painting until later in life when a friend forced a paintbrush into his hands and said, "You need to do this!"
Since then Glenn has been diligently working on creating his own brand of beautifully painted images. Using acrylic paints on wooden panels, he adds in elements and influential symbols of his past and present to each piece. Beyond the aesthetics of his artwork, Glenn brings an overwhelming sense of passion to his paintings. Touching on themes of love, death, conflict and duality, Glenn's art tells stories of strength and hope through emotion and sentiment with his sensual beauties and signature hummingbirds.
to see Glenn on Sketch Theatre click here