NEWS
December 11, 2011 | Add a Comment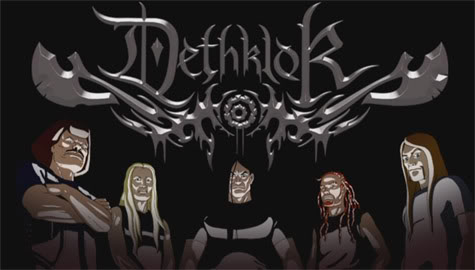 Hades in Hollywood – A Fun Social Gathering of Artists & Models
Music – Live Models – Drawing – Crazy themes & Fun People!
"METALOCALYSE & DETHKLOT X-MAS" Theme
With featured artist Jon Schnepp (http://en.wikipedia.org/wiki/Jon_Schnepp)
Models: Jennifer, Joseph Gatt, Joseph in the Sky, Dave, Taryn & Mika
Make up by Taryn http://www.facebook.com/profile.php?id=1628426703
Music by Jason Savvy www.monkeywrenchsoundlabs.com
DATE: THURSDAY, DECEMBER 15th
TIME: 10:00pm to 1:00am
COST: $10
(CURRENT Gnomon Students can donate what they can)
The Hanger @ Gnomon School of Visual Effects
1034 Cole Street
Hollywood, CA 90038
You enter through the NEW GNOMON STORE! They sell pencils, pens, markers, charcoal, sketchbooks (white and brown paper), Biggie sketchpads, erasers, and pencil sharpeners.Also instructional DVDs, art books, and beverages (water, soft drinks, Red Bull, etc.).
There is plenty of parking either on the street or in the parking lot.
See you there!!